Maxwell Norman Oxford O.B.E. RAF
1905 - 1980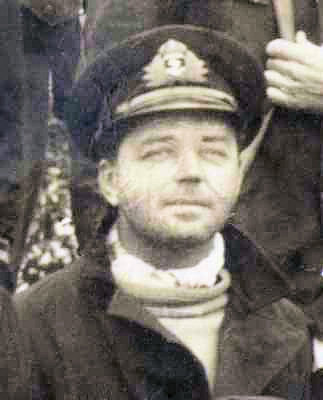 Born in Parkstone, Dorset 3 May 1905 the son of an Insurance Agent.
20th Oct 1929 Promoted from Pilot Officer to Flying Officer.
Max Oxford 27040 Squadron Leader. (Wearing the cap of Lt Pittendrigh RNR)
Click here for more information on Sq-Ldr Max Oxford. RAF
Squadron Leader Max Oxford RAF was invited to join the escape party on Christmas Day 1941 by the leader Mike Kendall.

Max along with three other B.H.Q staff had approached the Chief of Staff GOC1 Colonel Newnham for permission to flee the Colony, which was granted, in the event of surrender. [31]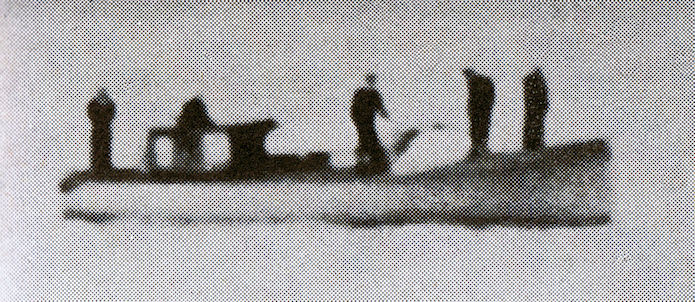 Adm Chan Chak: "The Danish steer man was the first one shot, then the engineer. MacDougall and others were wounded. Most of the stray bullets had hit the boat and even some had hit my helmet.
Hsu was very wary about me the "One Foot Admiral of 50" swimming such a far distance.
I insisted to carry my own gun and passport. Yeung could not swim and he suggested that we should go back to Hong Kong. "Going back means surrender. I would rather die!" I said.
Left: The launch from HMS Cornflower used for the escape from Aberdeen.
I took off my life preserver (which was the last one on board) and gave it to Yeung. As I raised my hand, a stray bullet went right through my left hand.
Yeung didn't say anything anymore, he just jumped into the sea, followed by MacDougall with his wounded back.
YeeSiu-Kee and 2 other British soldiers had to remain on the boat. Yee could not swim and the 2 soldiers were badly wounded.
We were all sitting ducks in the water and non-stop bullets were flying everywhere.
I finally swam ashore on the small island right next to Apliechau." [6]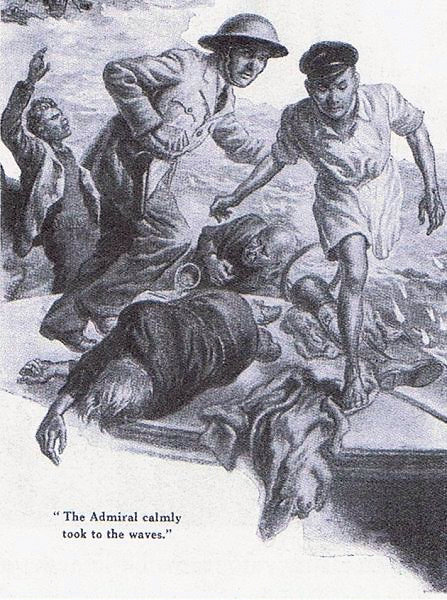 Along with S.K. were two severely wounded volunteer crew left in the boat, the tall forty seven year old Jutlander, Alec (Alexis) Damsgaard, late Master of the C.S. Store Nordiske, & Sub-Lt J. J. Forster HKRNVR from Northern Ireland. After drifting all night S.K. bribed a junk man to take the two wounded to a hospital.
Left: Picture from Maj Goring's published article on the escape. [17]
S.K. Yee: "I put the two others on a junk, asking the fishermen to take them to a hospital on the mainland (Hong Kong).
I was kept some days at Pak Sha wan and subsequently I had to return to the church at Apliechau, which was under the Reverend Cheng. I took shelter at the church for some days before making my final escape to Free China." [62]
Of the sixteen who set out on "HMS Cornflower's" launch, two were killed, one taken prisoner, another made good his own escape while the remaining twelve made it to the MTB's.
S.K, wearing Hsu Heng (Henry)'s shoes and clutching his bible, sought refuge with the Reverend Cheng in the Harbour Mission Church on Ap Lei Pai opposite Aberdeen. He eventually made his way to Kukong in free China where Chan Chak was still recovering. SK arrived on 5th February 1942 still wearing Hsu Heng (Henry)'s shoes, only to leave two days later as mysteriously as he had arrived after falling out with Chan over the allegedly missing $40.000 (£2,500 GBP) They remained bitter opponents for the rest of Chan's life.
Admiral Chan Chak and Colonel S.K. Yee led the internal war on the 5th Columnists from the front, killing hundreds personally.[29]
Click here for a photo of the Cornflower II survivors who made it ashore
Max Oxford, Cdr Montague, Freddie Guest, Peter Macmillan, Bill Robinson, David MacDougall & Ted Ross left Kukong by truck to Nanxiong, an old walled town where there was an air strip. They flew out late that night, destination Chungking.
Their arrival in Chungking in the early hours made the British national and regional press the same day 15th January 1942.
After debriefing Max left Chungking on 31st January along with Supt Bill Robinson and Freddie Guest bound for Delhi via Calcutta.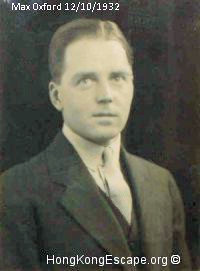 "Max was in the first wave of British administrators to return to Hong Kong after the Japanese occupation ended in August 1945. He arrived in early October, to manage the restoration of civil air service at Kai Tak airport, and found a territory devastated by war and occupation, but one that would get back on its feet remarkably quickly."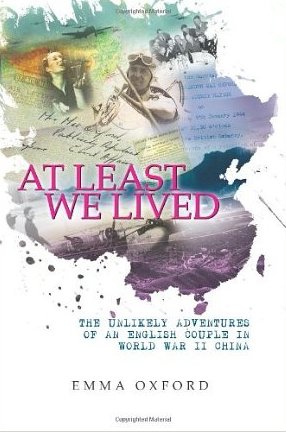 "Picking up the Pieces: Hong Kong rebuilds after WWII" by Emma Oxford.
Emma Oxford Blog Spot
Max Oxford's eldest daughter Emma has published a biography on her parents extaordinary lives including the Christmas Day escape from Hong Kong.
At Least We Lived: The Unlikely Adventures of an English Couple in World War II China by Emma Oxford
Waichow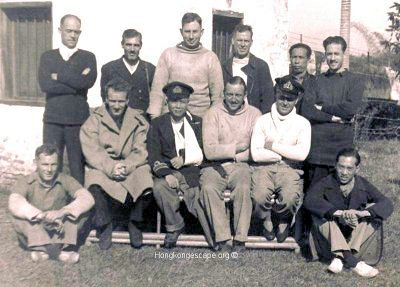 Back row: Supt. Bill Robinson, W. O. William M Wright HKRNVR, Capt. Peter Macmillan R. A., Capt. Reginald Guest 1st Mdsx, Coxswain Yeung Chuen ROC, Ted Ross MoI>
2nd row: David MacDougall MoI, Adm Chan Chak ROC, Major Arthur Goring Probyns Horse, Sq-Ldr. Max Oxford RAF
1st row: Cadet Holger Christensen, Lt-Cmd Hsu Heng (Henry) ROC.
Photo from Chan Chak collection ©
The four who were wounded, killed, captured or escaped seperately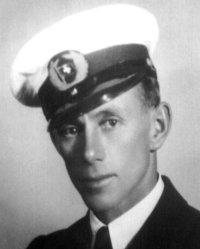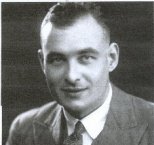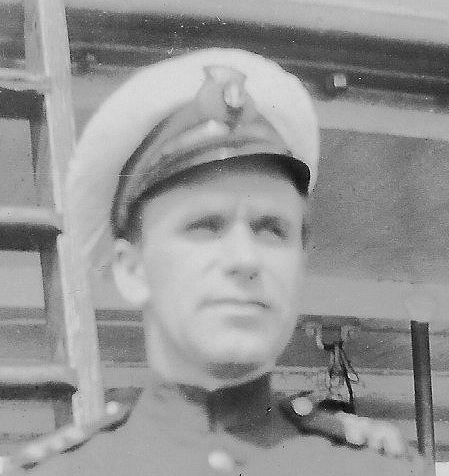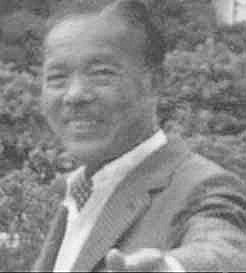 Alexis Damsgaard wounded POW. JJ Forster died of wounds. D Harley wounded/drowned. SK Yee escaped seperately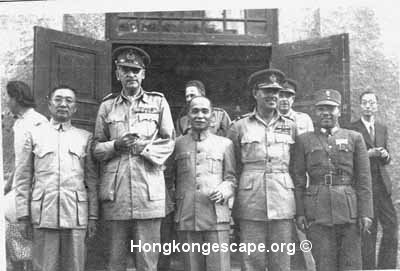 Winston Churchill's special envoy to Generalissimo Chiang Kai Shek, Lt-General Sir Adrian Carton de Wiart, VC, KBE, CB, CMG, DSO, Admiral Chan Chak KBE and other British and Chinese Military officials after de Wiart arrived in Chungking 18th December 1943.
In a military career spanning 1899-1947, Adrian Carton de Wiart fought in 4 wars, and survived being shot in the stomach, groin, head, hand, ankle, hip and leg; surviving two plane crashes and five escape attempts from a POW camp. He lost an eye and a hand in 1915, but still won the Victoria Cross in 1916.
Adrian Carton de Wiart was a guest at fellow escapee Acting Wing Commander Max Oxford's wedding to Audrey Watson in the Chungking Embassy Chapel on Saturday 8th January 1944. [30]
Photo from Adm Chan Chak's collection ©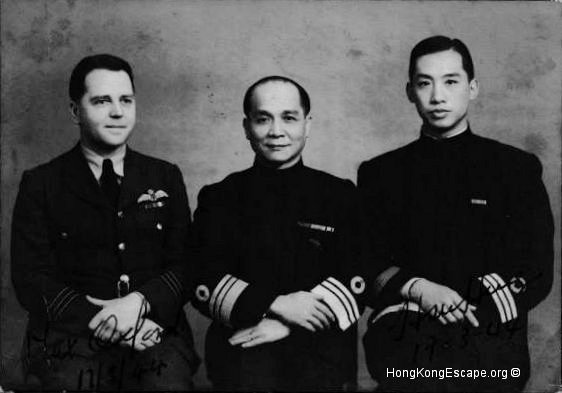 Acting Wing Commander Max Oxford, Adm Chan Chak K.B.E C. N. & Commander Hsu Heng (Henry) O.B.E. C. N 17th March 1944.
Members of the Christmas Day escape who returned to help rebuild the Colonony of Hong Kong after its return to British control in 1945 included
David MacDougall Returned on 7th September 1945 as Brigadier Colonial Secretary with the Military Administration. Mac took early retirement in 1949 to take up farming in Suffolk, East Anglia, UK.
Ted Ross Returned briefly with the British Military Mission before going on to Japan in 1946 where he worked closely with Douglas MacArther's administration. Ted returned to Hong Kong in 1951 following a year long round the world honeymoon with his bride, staying untill 1965.
S K Yee Returned with the British Military Mission before going into banking then forming the S.K. Yee Medical Foundation
Lt-Cmd Henry Hsu ROC Returned after retiring as Vice Admiral ROC, in business then became an international hotelier based in Hong Kong
Colonel Harry Owen-Hughes Returned to work in D M MacDougall's administration & as Commandant of the post war HKVDC
Lt Arthur Pittendrigh Returned to HK in 1945 to command the Maritime Police Service with the rank of Colonel.
Lt Tommy Parsons Returned to Jardine Matheson's
Sub-Lt Arthur Gee Returned as night editor of The China Mail
Sq-Ldr Max Oxford RAF Returned in mid October 1945 as Deputy Director of Kai Tak International Airport
F W (Mike) Kendall Returned working for the Philippines Airline and was based in both HK and Manila
Monia (John) Talan Returned to run a travel business before going into laundry.
Colin McEwan Returned as Director of physical education
Guerrilla leader Leung Wingyuen was appointed as Colonel Advisor in the Chan Chak administration in Canton. [6]
The SOE escape team
Mike Kendall
Colin McEwan
[John] Monia Talan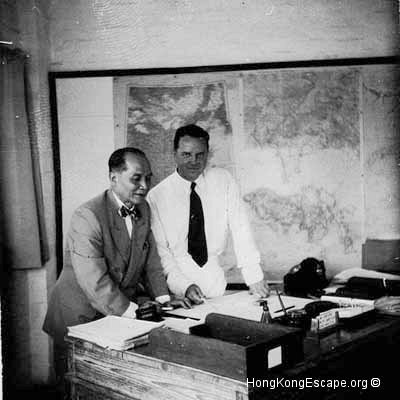 Mayor [of Canton] Chan visiting Max Oxford now the Deputy Director of Civil Aviation in Hong Kong in 1946.
Max was also Acting Chief Air Accident Investigator for Hong Kong.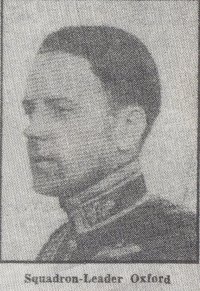 Squadron-Leader Max Oxford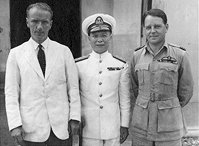 David MacDougall, Adm Chan Chak C-in-C ROC (former Mayoy of Canton)
and Wing Commander Max Oxford in June 1946
Photo from the Oxford collection ©
Adm Chan Chak became the first post war Mayor of Canton in 1945. He resigned in 1946 to take the post of the first Commander-in-Chief of the post war Chinese Navy.
For more information on Max Oxford Click here
Research and web publication by Buddy Hide Jnr ©
The contents of this web site led to a considerable number of escapee families contacting me and now each other, and remains the principle source of contact and private information for the spin off projects that have followed. The personal accounts enabled me to record the complete and true account of this remarkable episode of Sino-British war time co-operation. The information compiled here has directly resulted in a museum exhibition in Hong Kong, a re-enactment of the escape in Hong Kong and China, with a movie drama and documentary in the making.
Contact | Mwadui | Guest Book | Top | © MCMXCVI Hamstat Integrated Systems | Escape from Hong Kong
Site maintained by Hamstat Integrated Systems Inc
© Hong Kong Escape.org 2019
Music; Wild China by Barnaby Taylor and performed by Cheng Yu and the UK Chinese Ensemble
© Hong Kong Escape.org 1997