Mwadui Post Cards
Airport Features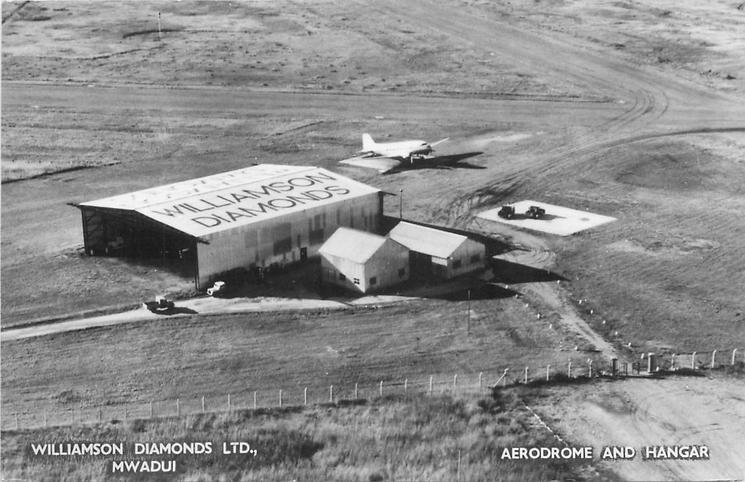 Average Rainfall 738mm or 29" Rainy Season: Oct - April
Hottest Season: Oct - January Av Temperature Max 34º C ( 93º F) Min. 18º C ( 65º F)
Coolest Season: June - August Av. Temperature Max.29º C (85º F) Min 13º C. (55º F)
Time Zone: +3:00 hours from UTC/GMT
Photo from the Dennis Sullivan family collection
Click here to see Mwadui in Google Maps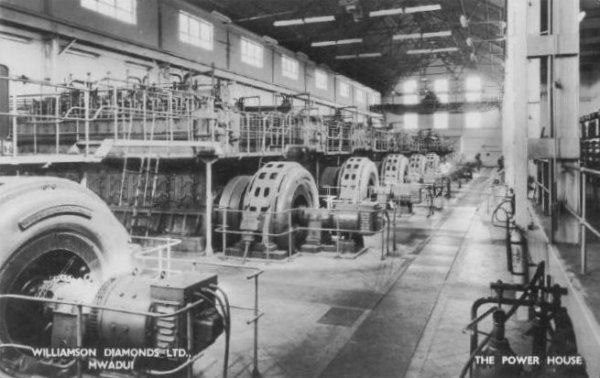 The Power house, comprising nine 900kw diesel engines & one 750kw gas turbine plus auxiliaries along with HT & LT switchgear etc, is situated close to the top end of Hopley Avenue.
This was the 2nd largest Power Station in all Tanganyika.
The power house was officially opened by Sir Edward Twining, the Governor of Tanganyika.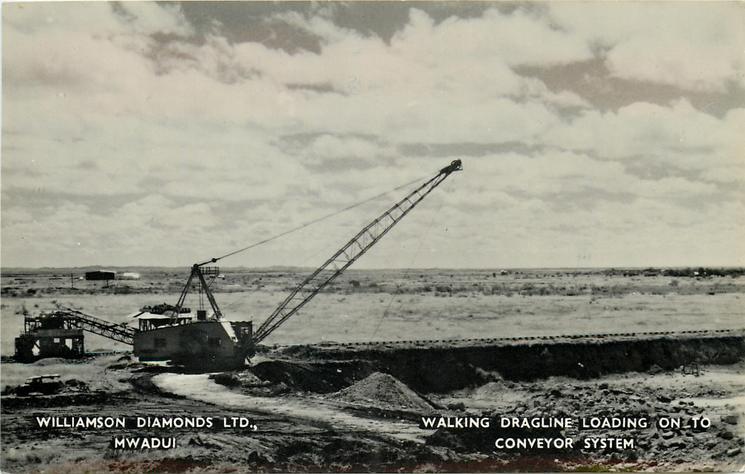 The giant walking dragline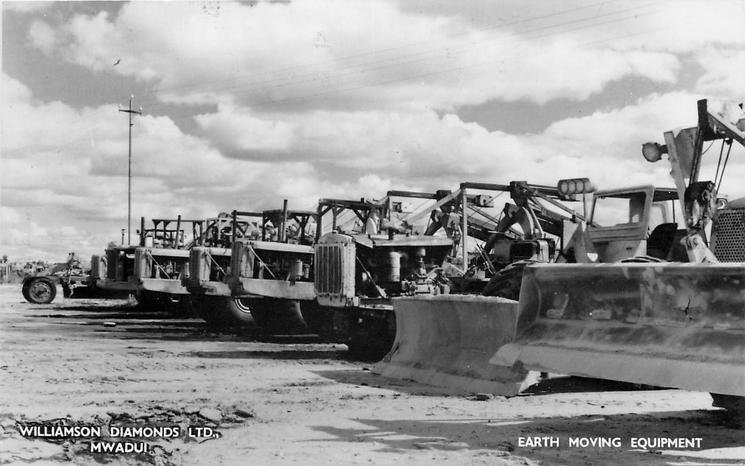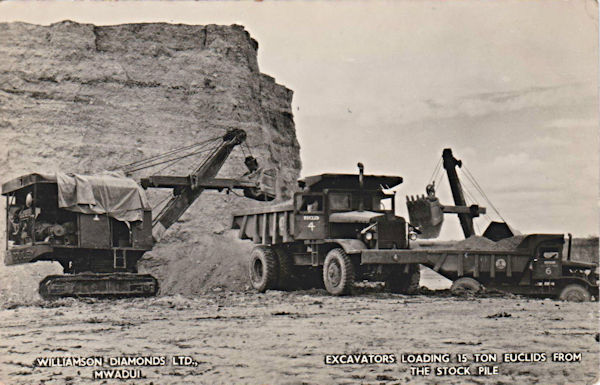 Loading the Euclid R-15 dump trucks.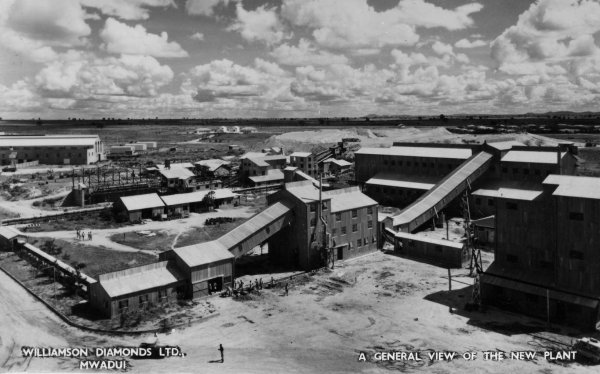 The New sorting plant, built with South African labour.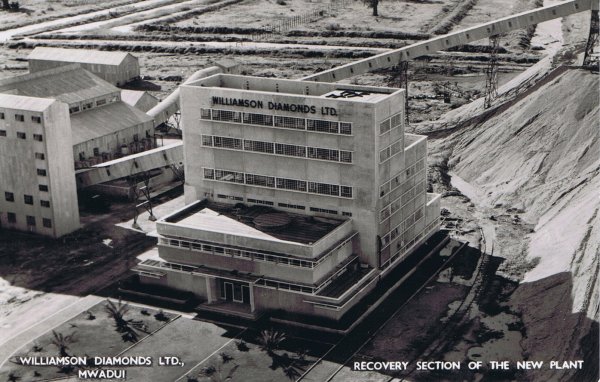 The new sorting house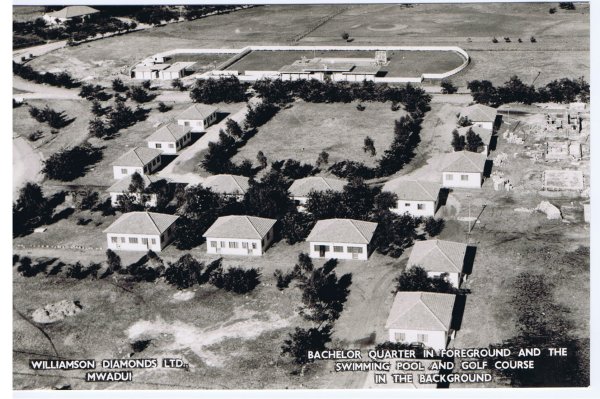 The 9 hole golf course with Hopley Avenue to the left
The new swimming pool complex opened in 1957 replaced the concrete lined tub outside the power house.
The Bachelor quarters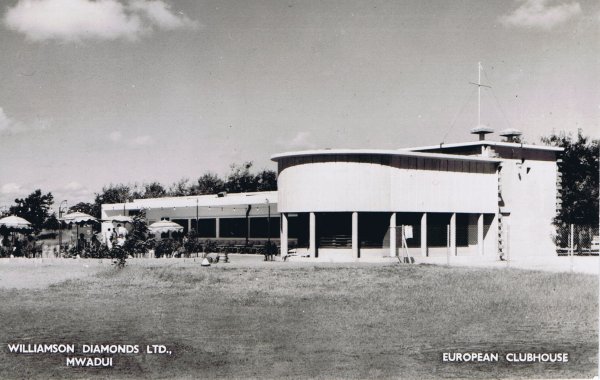 The Club house looking out over the golf course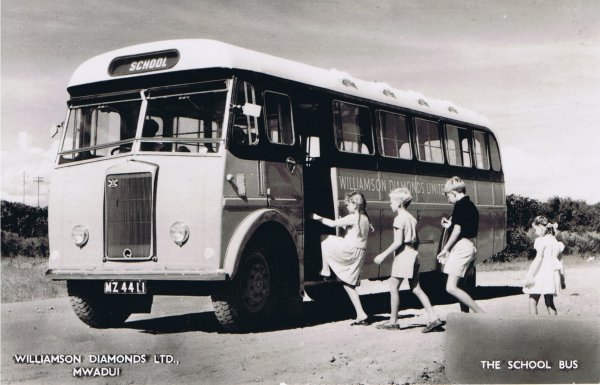 The bus on a school run picking up the Van Rooyan kids.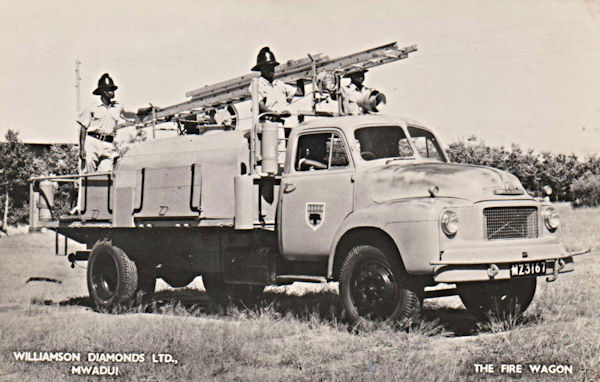 Fire was a big risk in the dry arid conditions.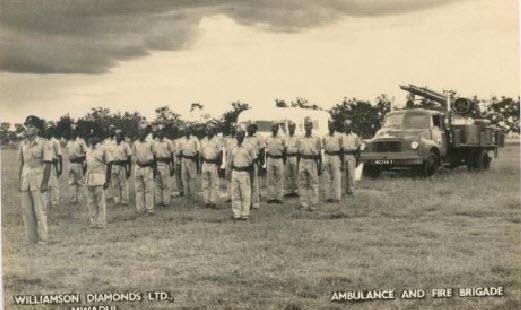 Mwadui emergency services.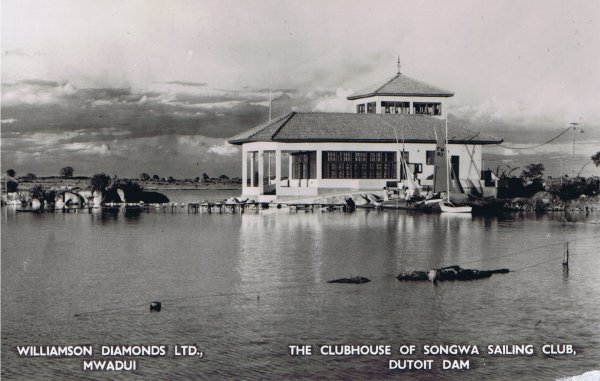 Songwa sailing club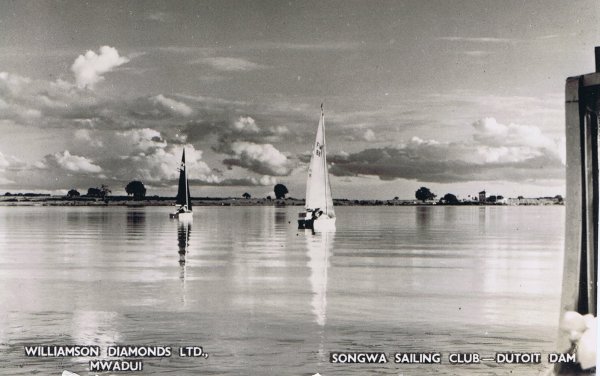 Happy Days sailing at Songwa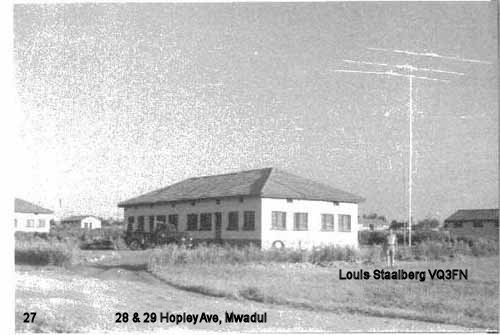 Louis inspired me to take the Amateur Radio exam later and operate with my own equipment which I still do today.


Louis Staalberg VQ3FN standing by his 3el HF yagi.














Louis Staalberg VQ3FN, now N7L



Grid Locator = KI66TL
Click here to see Mwadui in Google Maps