Mwadui Hospital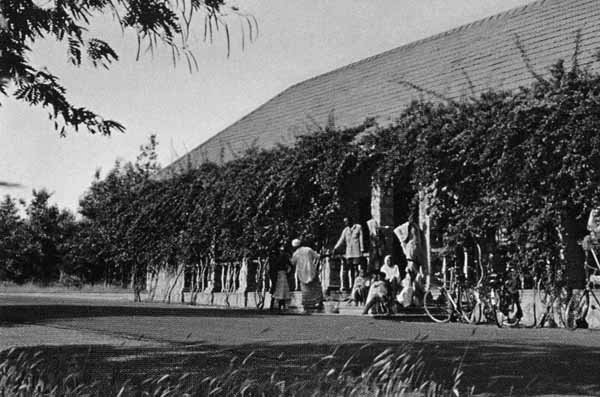 There were three surgeons working at Mwadui and under the Imperial English system their title's were Mr. So John Williamson used his Dr title, hence he was known as Doc.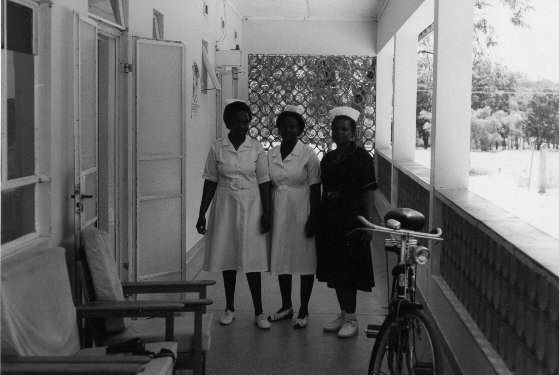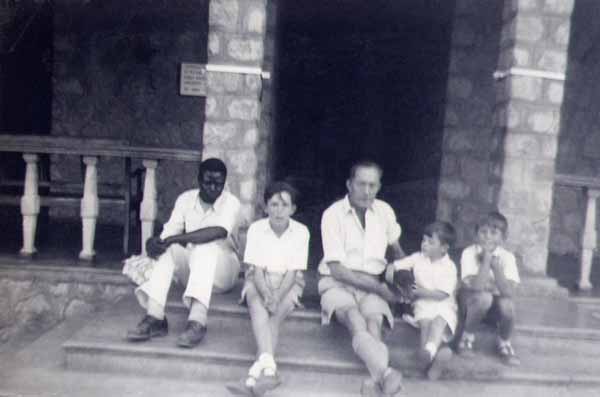 Mwadu School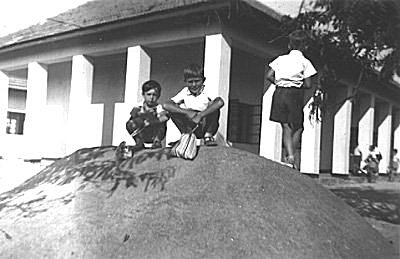 My younger brother attending his first day at the EU School Mwadui 1956
Click here to find Mwadui on Google Maps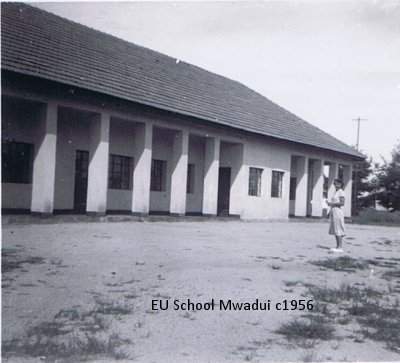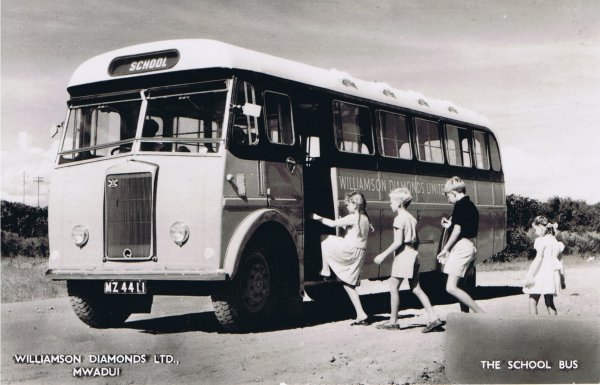 The Van Rooyan kids boarding the school bus.
School teacher Freda Dent at the Tennis courts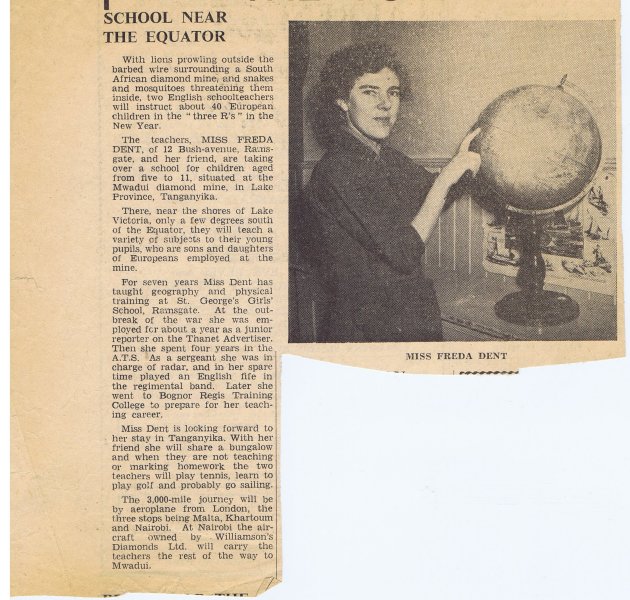 TheMwadui School Country Dance in March 1957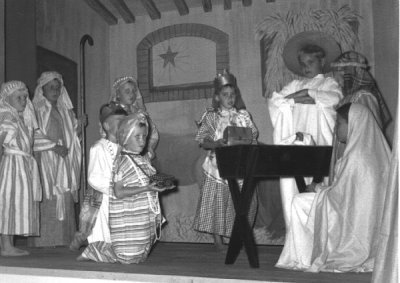 That's me on the left, the Shepherd holding the crook in the Nativity play 1957.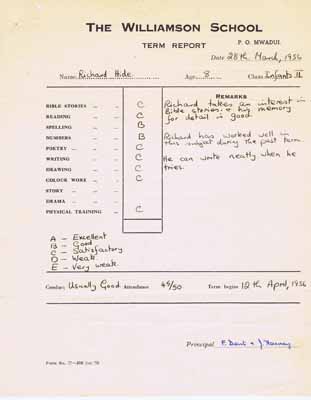 Mwadui School Reports