Shinyanga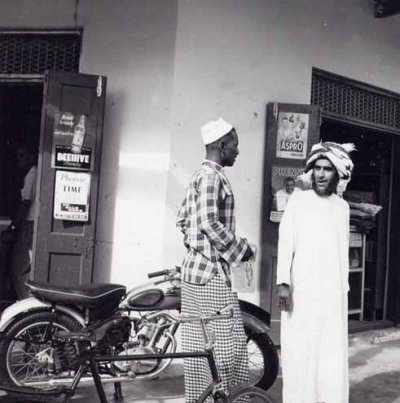 Shinyanga is about twenty miles West from Mwadui. There were only dirt roads and the ride was exhilarating to say the least. During the wet season flash floods were not uncommon as on occasions we had up to six inches [150mm] of rain at a time. I always found Shinyanga an exciting place with lots going on, the noise, the smells, & the constant movement. There was just the one hotel with a sikh doorman/concierge always busy outside. The market was a must for fresh fruit and all things African.
The Magistrate resided in Shinyanga and held one day sitting in Mwadui each month. The Magistrate could order custodial sentences up to a maximum of three years.
Bigger criminal cases were sent to the Supreme Court in Mwanza where custodial sentences of up to seven years could be imposed.
Click here to find Mwadui on Google Maps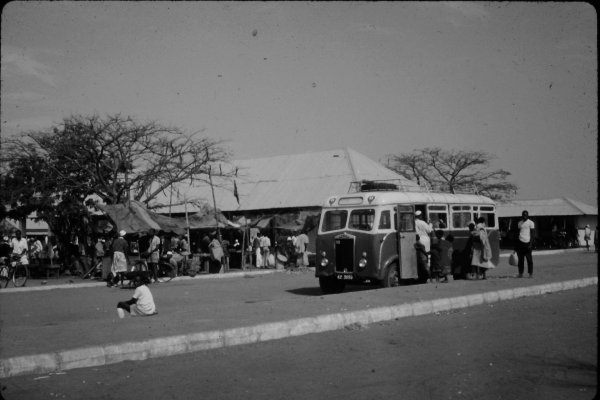 Saturday was the Shinyanga market day.
The new bus was a great improvement on the previous one with it's split seats, noisy engine and bone shaking suspension. All part of Doc's "big expansion" program.
There were no metal roads in Mwadui or Shinyanga, our roads had to be scraped reguarily because of ruts building up.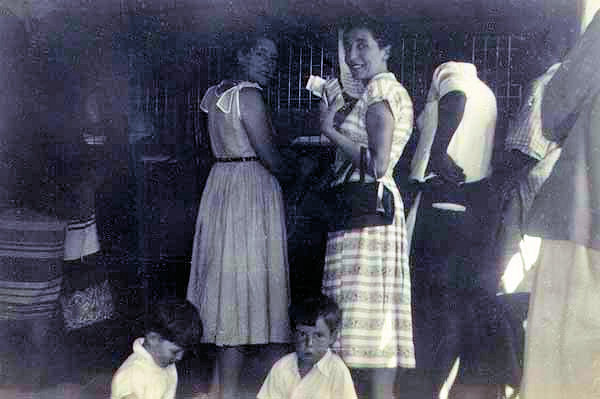 .
Paying the Poll Tax in Shinyanga.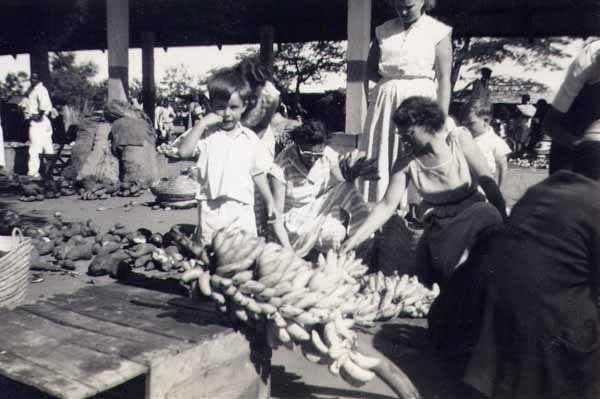 Shinyanga market
Mwanza & Lake Victoria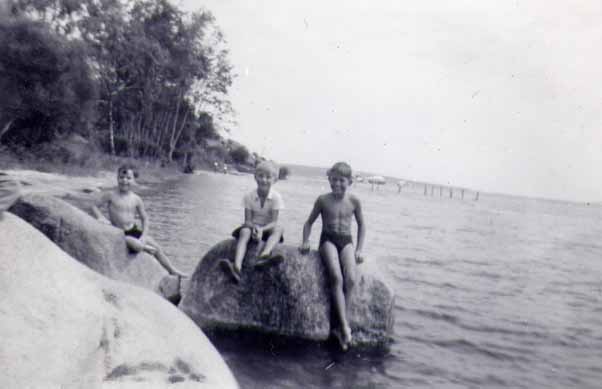 Enjoying the waters of Lake Victoria, the source of the River Nile with my younger brother and a friend
Mwanza is about 100 miles North East of Mwadui by dirt road through the bush on the shores of Lake Victoria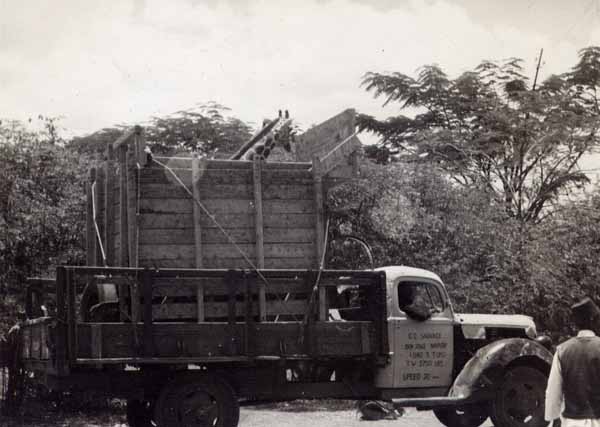 Giraffe's on the move in Mwanza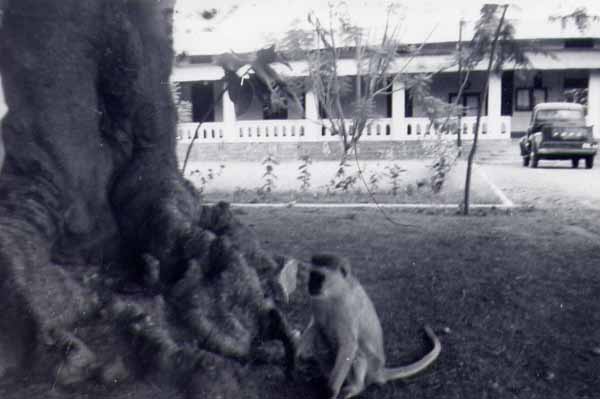 Mwanza was always a welcome break with its architecture, the lake and surrounding wildlife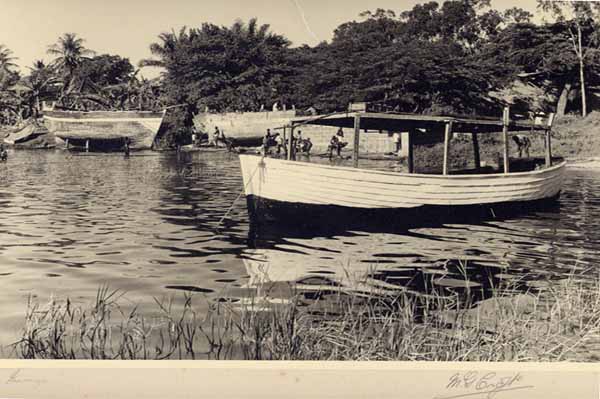 Tranquil scene on Lake Victoria by Mike Croft